Urban Fox set to revolutionise the on-street Electric Vehicle charging market
By Oli Freeling-Wilkinson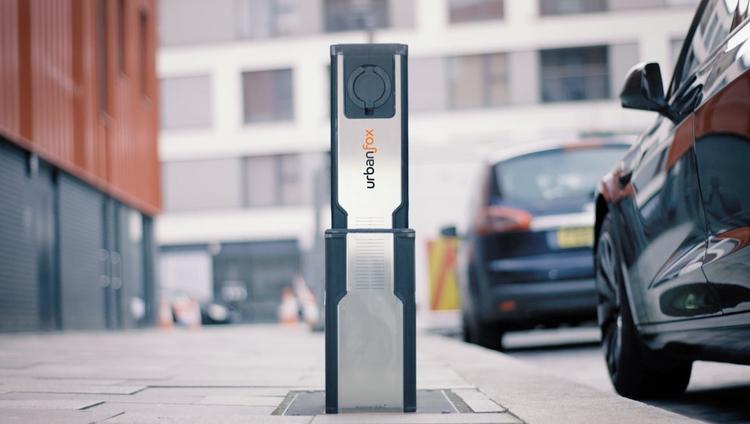 Today marks the launch of Urban Fox, an electric vehicle (EV) chargepoint operator, who will provide Local Authorities with low impact charging infrastructure, ready for the mass adoption of electric vehicles in cities and towns across the UK.
Urban Fox is a partnership between Balfour Beatty Investments and Urban Electric Networks, a British EV charging start-up company.
Urban Fox offers local authorities a whole life solution to EV chargepoints: funding, building, operating and maintaining a range of fast, rapid and slow chargepoints across the counties in which they will be deployed.
Its innovative 7kW on-street chargepoint is the first of its kind to the market. Installed into the pavement, the unit is fully retractable underground leaving pavements clutter free and accessible when not in use. With 43% of British households without access to off-street parking, and the growing demand and uptake of electric vehicles, Urban Fox's quick installation and replacement process allows additional chargepoints to be easily installed as demand dictates.
Urban Fox supports Local Authorities to achieve the green targets as set out in the UK Government's Electric Vehicle Infrastructure Strategy "Taking Charge" by creating a sustainable, resilient and convenient network of chargepoints across the UK whilst supporting Local Authorities to meet the growing demand for accessible and reliable on-street chargepoints for the travelling public.
The launch of Urban Fox follows a five year pilot of rigorous product development and testing of the retractable charging unit across Oxford, Dundee and Plymouth City Councils, as well as Staffordshire County Council. The pilot indicated that Urban Fox's unique retractable chargers can be installed in c. 80% of streets.
Mark Flynn convener of Dundee City Council's city development committee said: "Last year when we commissioned these on street residential chargers through a combination of funding, including local and Scottish Government, we wanted to start breaking down some of the barriers to owning and running an electric vehicle. In particular recognising that more than half of the city's homes don't have access to off street parking by putting these chargers at seven locations spread across the Maryfield, Lochee and West End wards we are making a start."
For further information on Urban Fox's innovative on-street chargepoint, for product demonstrations or discussions on how Urban Fox can support your area deploy chargepoints, please contact enquiries@urbanfox.network