Smart, beautiful and
reliable
Elegant and discrete, our chargers have 99% uptime.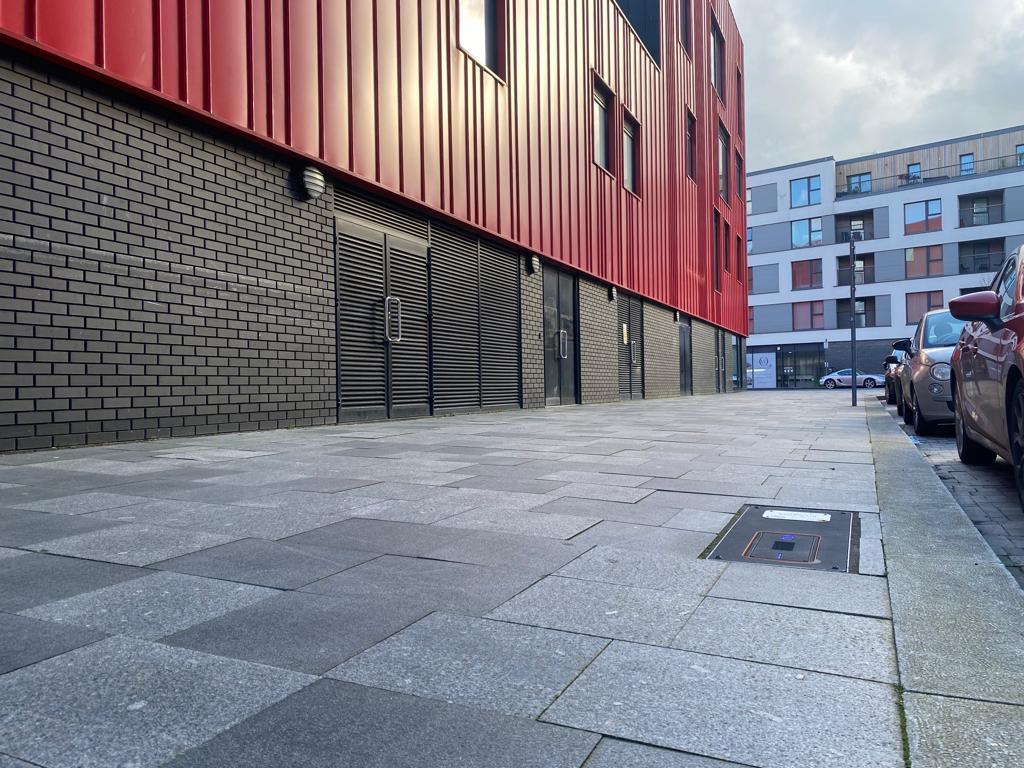 Near home electric vehicle charging
Tailored to meet your communities needs
Resilient and scalable electric vehicle charging networks
Our full range of fast, rapid and slow chargepoints to help local authorities meet the green targets set out in the UK Government's Electric Vehicle Infrastructure Strategy "Taking Charge".
Funding solutions
Urban Fox has a flexible range of funding options. This could be a straightforward solution fully funded by Urban Fox or adapted to include funding from our partners. We like to keep it simple to create a sustainable solution for our partners and Urban Fox.
Network planning
We use sophisticated proprietary planning and mapping tools to help you optimise your charging network.
Network setup
Drawing on the unmatched scale, skill and capabilities of the UK's largest infrastructure company, Balfour Beatty we quickly deploy electric vehicle charging infrastructure across communities, both on-street and in car parks.
Ultra-low impact chargers
Our range of chargers includes our innovative 7kW on-street chargepoint – the first of its kind to the market. Installed into the pavement, the unit fully retracts underground leaving pavements clutter free and accessible for users when not in use.
Operational support
We provide full operational support, including our 24/7 helpdesk, back office and app (coming soon).
Maintenance
To ensure a resilient charging network, if something goes wrong, we can swap out and replace a charging unit in as little as 30 minutes.
Introducing the scalable solution to on-street charging
Unique to Urban Fox, the UEone is a kerbside chargepoint designed to solve the challenge of overnight residential on-street charging for the 10 million British drivers without a garage or drive. Installed into the pavement as EV-only charging hubs, the UEone retracts fully underground when not in use, leaving pavements clutter free and accessible by pedestrians.
Scalable

Suitable for installation in ~80% of streets.

Reliable

IP67 rated for all weather conditions. 99%+ network uptime .

Discreet

The same width as a lamp post, it retracts fully underground when not in use.

Elegant

Modern design and high-quality materials suitable for today's smart cities, conservation areas and prestige locations.

Safe

Obstacle detection sensors prevent the charger from rising if weight is detected on it.

Flexible

Plug-and-play design means faster street works and phased opening of charging bays.

Easy to use

Socket rises smoothly and quietly to hip height and retracts automatically after use.

Fast

Dual 7kW sockets ensure a full charge in the morning for even the largest battery pack.

Cost-effective

Cheaper charging using low cost overnight off-peak electricity.

Compatible

No additional equipment required, simply requires the standard Type-2 charger cable.

Accessible

Meets regulations for minimum socket heights and the new PAS chargepoint guidelines.

Vandalism resistant

Auto retracts underground when not in use to reduce the risk of vandalism.